EthnaMorte recording new songs 2014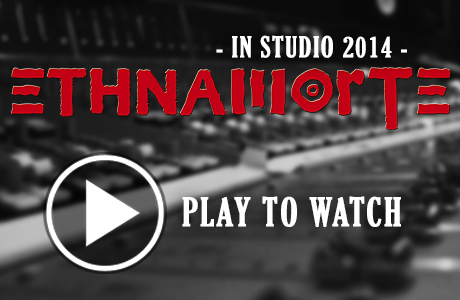 We are recording new material!
Which explains why we were less active on the live front throughout 2013-2014.
Some of the new songs will be presented to the public for the 1st time at our Project αΩα's return on Sunday 25th May 2014. Click the image to the left to view snippets of different songs in the studio, or listen to an unmastered pre-mix of one song "La Courtisanne Macabrabelle" (featuring the voice of Alina Laureola) hereunder!